Celebrating Local Community Heroes in Wayne County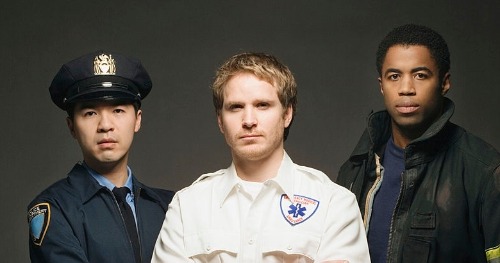 A hero is, "a person who is admired or idealized for courage, outstanding achievements, or noble qualities." Growing up, we look at Superman and Wonder Woman as hero-status inspiration. However, our city is filled with many important heroes making a difference in our community and lives every single day.
When walking around the streets of our city and exploring local businesses, you will find people constantly working hard to improve the quality of life in Wayne County. Fire fighters, police teachers, teachers, nurses, and veterans are committed on our safety and prosperity.
At Wayne Bank, we love helping these local community heroes so they can support you. We wanted to tell you more about who they are and what they do, so you can recognize their faces and share our appreciation for what they do in our community.
---
Meet Brett Gartrell, US Marine Veteran- Retired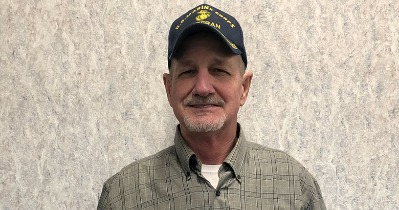 After serving four years in the US Marine Corps, in 1980 Brett returned home. Brett knew from a young age that he wanted to serve as a Marine. Brett said, "Every branch in the military is honorable, but there was something about being a Marine that I really wanted to be a part of." During his time as a Marine, he was in charge of freight transportation, this job meant he was responsible for loading and unloading the ships with supplies. Brett spent eleven and a half months in Japan as a heavy equipment operator, and then was stationed in North Carolina for the remainder of his enlistment. After being discharged, Brett moved back to his hometown Cambridge City, IN.
Once Brett came back to Cambridge City, he worked with our Cambridge City branch to secure his first mortgage. Brett has also lived in East Germantown and most recently Centerville and has used Wayne Bank for all three of his home loans. While trying to secure his most recent loan, Brett began the VA loan process. Our loan officer, Rhonda, helped Brett navigate the time-consuming and sometimes difficult process to obtain a VA loan. Rhonda was there for Brett when he decided he was ready to try a conventional loan. "I am very grateful for all the work Rhonda has done for me," Brett said. "She has been diligent throughout the entire process. It's nice to know there are people in the banking business that are so helpful."
---
Meet Lisa Hicks, CT & Pet CT Supervisor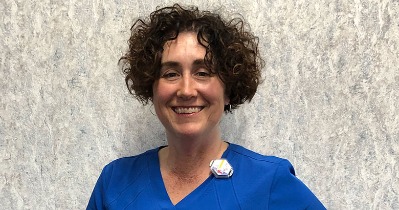 Lisa has been working in Radiology for 30 years, she wanted a profession that was different and one that would keep her on her toes. "In healthcare, there is no typical day. Watching the technology and industry change over the last 30 years has been exciting and challenging." says Lisa. The thing that has always remained and what Lisa loves most, is the patients. "There's always a need to take care of the patients, and even with healthcare and technology changes, the need to take care of them always remains." When Lisa is not working she is spending time with her family, Lisa is married and has four boys, several grandchildren, and a family dog.
Lisa has been a customer of Wayne Bank for about a year and a half, Lisa loves to use the Wayne Bank mobile app. As a supervisor, Lisa works Monday through Friday 8-5, which poses a challenge getting to the bank during regular hours. The mobile app allows Lisa to bank when and where she wants; she's able to send money to family and friends, check her balances, and bank anywhere. When she is able to get to a branch on the occasional Saturday, she visits the Gateway branch on the east side of town. "Shelly and Doni are always great me with a smile and call me by name, even if I run through the drive-through. I love that, its personal and they always take care of me," Lisa says.
---
Mark Duncan, LPN- Springs of Richmond
Mark has been a customer with Wayne Bank since 2006. He works three days a week as a night shift LPN at the Springs of Richmond. Mark became interested in nursing after serving as a medic in the US Army. He completed three tours in the US Army, his first two tours were in nuclear biological warfare and the third as a medic, where he enjoyed triage, which lead him to where he is today. Mark says his main reason for being a nurse, is so he can give back today. Mark's shifts at the Springs are never really the same, except for passing meds, preparing paperwork from dayshift, preparing appointments, and keeping the needs and wants of his patients answered, in order to make them happy. When Mark is not working, he enjoys spending time outside with his kids, he also enjoys body building and personal training.
When asked why he chooses to bank at Wayne Bank, Mark answered "When I was overseas serving in the Army, I was able to keep my direct deposit going without fail as well as using my debit card, which caused no issues. I was able to keep my relationship with the bank even while deployed. Today, as I work night shift, I can't always get to the bank during the day, so Wayne Bank's online banking allows me to bank 24/7 when I need it, no problem. That's a huge help for a night shift nurse like me. Wayne Bank has supported me for the past 13 years."
---
Pamela Kessler , US Navy – Retired, YNC (1974-1994)
When asked why Pamela joined the US Navy, all those years ago, she laughed, "to get away from home." Pamela mentioned since college was too expensive of an option at the time, and she was ready to get out on her own and the Navy was a viable option. Her first duty in the Navy was on board a submarine in Connecticut, where she was the only female on board. During her career, she was stationed in Connecticut, Hawaii, Italy, London, D.C. and then finally in Norfolk, VA aboard the USS Shenandoah. While in Norfolk, she was also a part of the aircraft squad. It was there that Pamela met her husband, who was also in the Navy. Pamela and Dan married in 1992. Pamela was originally from Iowa, but once they retired from the Navy, they moved to New Pairs, OH to be near his family. They now reside in West Manchester, OH. where they have several dogs and cats.
Pamela and her husband Dan, have been banking with Wayne Bank since 1996. They first came to Wayne Bank when they worked with our mortgage lender, Rhonda. "She was very helpful, and very friendly. We are always taken care of at Wayne Bank, and received wonderful service. We use their online banking, and I love having access to that. My husband and I wouldn't go anywhere else for banking or mortgages. Pam even repaired a quilt for Rhonda during the process. There is something to be said about a community bank." says Pamela.
Having a friend in banking means more than just checking accounts, CD's or mortgages and loans, it's about getting to know our community heroes and our customers and creating lasting connections with each and every one of them. –Getting to know who they are, their dreams, their hobbies, passions, and what is most important to them, makes what we do truly rewarding. At Wayne Bank, we support our community heroes, so they can support you. You've Got a Friend in Banking.
If you look around our community, you'll find people working each day to improve our quality of life. Some are in public roles- such as, police officers, teachers, and nurses. Others have served in our Military to keep us and our country safe. We're supporting our community heroes, so they can support you.