We're thrilled to celebrate Wayne Bank's 140th anniversary with our customers and community!
We hope you'll join us for fun customer & community days where visitors can stop by for some tasty treats August 12, 19, & 26 from 1-4pm.
PS - Don't forget to tune-in to our social media channels for more interesting historical tidbits we'll be sharing about the bank's 140 years of service.
We sincerely appreciate our community's kindness and support that has allowed us to reach this milestone - we hope you'll join us in celebrating!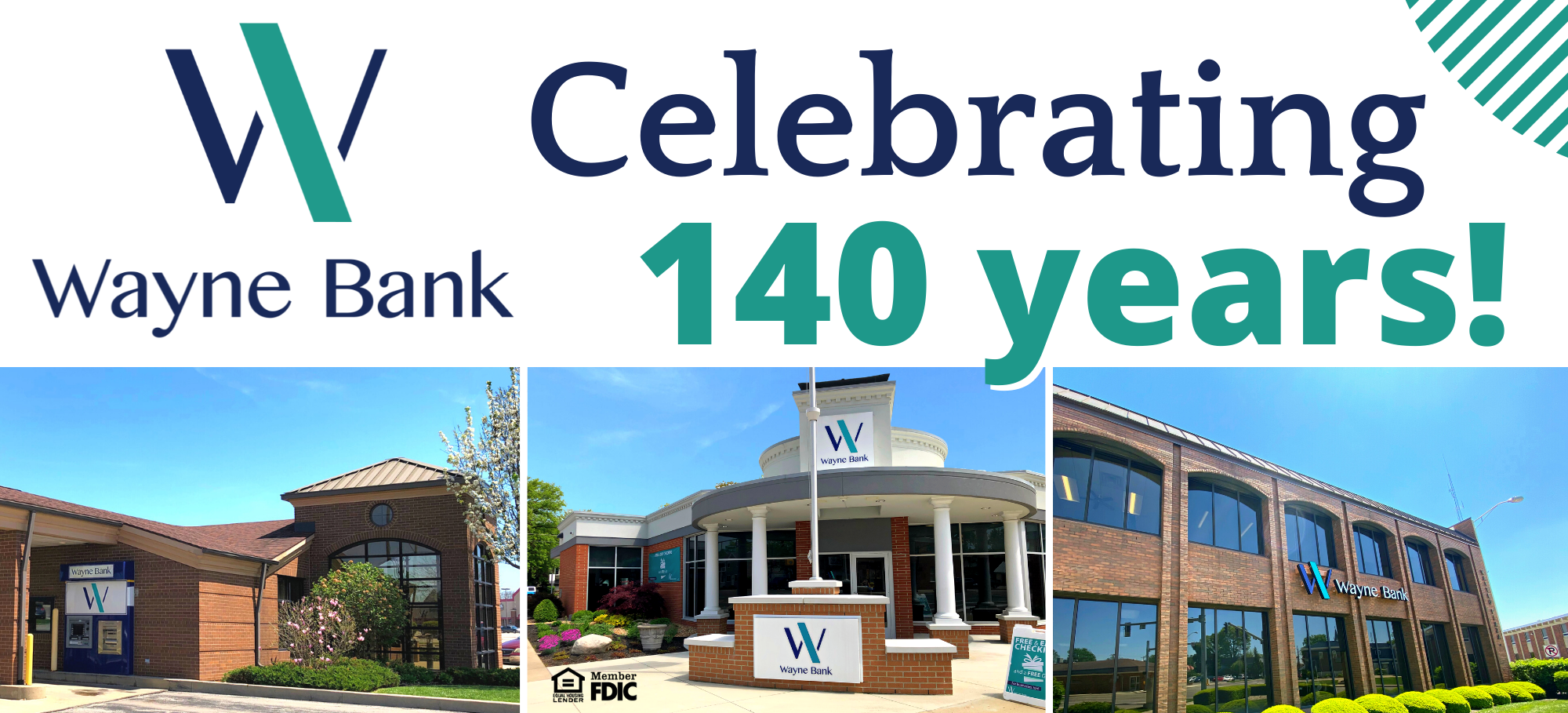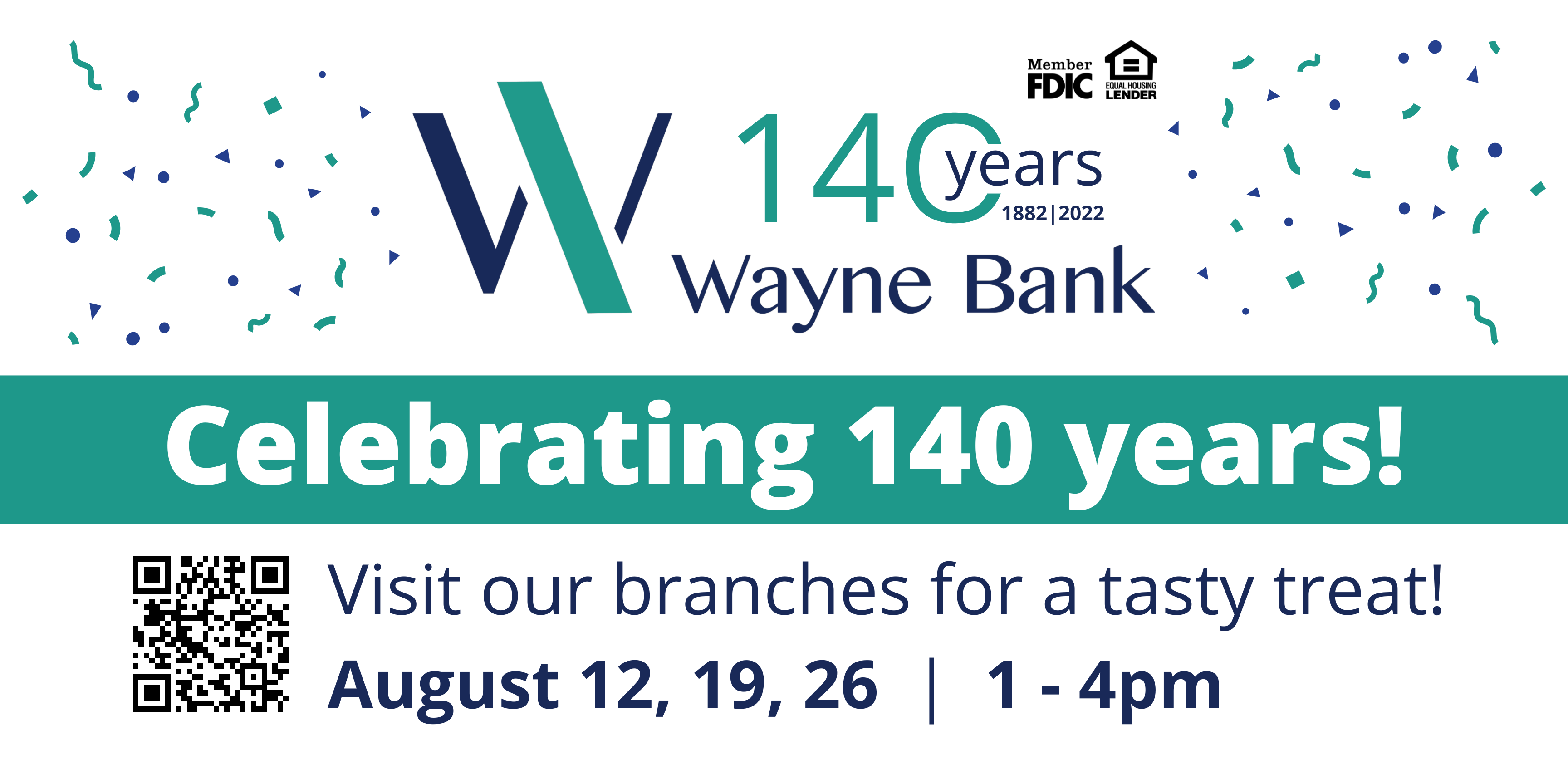 Historical hand-drawn branch sketches: