We're thrilled to celebrate Wayne Bank's 140th anniversary with our customers and community!
During the month of August, we hosted celebratory events giving free lunches and desserts to those who stopped by. In coming months, customers can watch for communication with us surrounding an
exciting event planned later in the year
(it's a surprise!). In the meantime, check out the video above to learn about Wayne Bank's
rich history in the community
and
where we are today
. Additionally, you can read about some
recent news on our press releases page
regarding an exciting new partnership with Boys & Girls Clubs of Wayne County that will positively impact the Western Wayne (Cambridge City) community.
PS - Don't forget to tune-in to our social media channels for more interesting historical tidbits we'll be sharing about the bank's 140 years of service.
We sincerely appreciate our community's kindness and support that has allowed us to reach this milestone - we hope you'll join us in celebrating!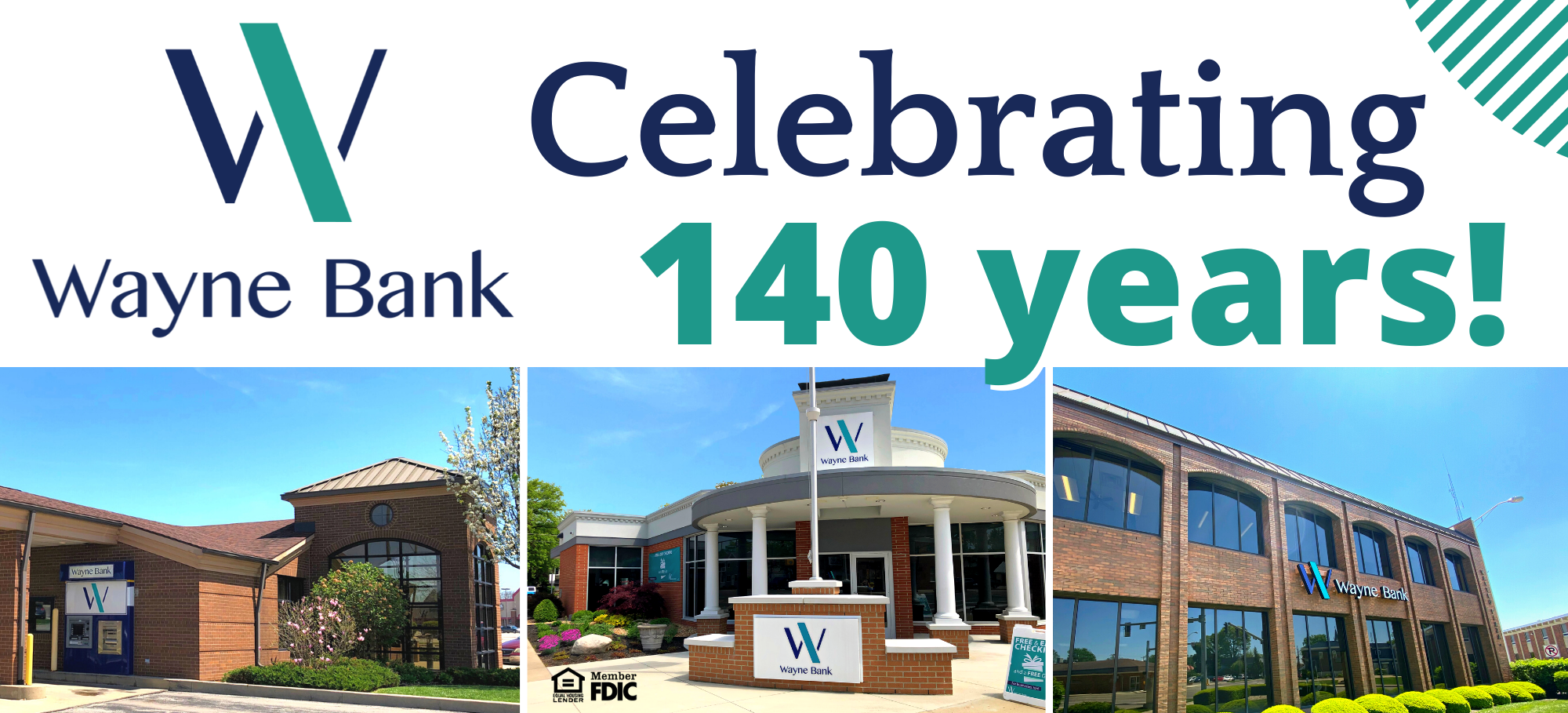 Historical hand-drawn branch sketches: